Thots:
I didn't finish this one. Why? Well, if it had just been a standalone, I would have, however it was the first thick book in a thick book trilogy and about a third into the first installment, I realized I was A) bored and B) felt the characters were fading in and out of acting like actual humans.
Thots:
Oh, how I love this novel. I adore the writing. I think about Lucy and Shadow and Poet and Jazz and Daisy all of the time. This book has definitely added to my writing repertoire. Cath has shown me that you can pull off this poetic, almost other-worldy writing style, which we both seem to favor, without overloading the book with excess emotions, actions or even extraneous words.
Thots:
I was reading this one at the same time the debacle happened. It didn't change my opinion on the book, or sway my 'vote,' if you will; I was already feeling that The Selection was seriously lacking. World-building, character development, and some copy-cat elements made up the pages between that beautiful cover. If we tend to feel similarly about books, I would say you can safely skip this one.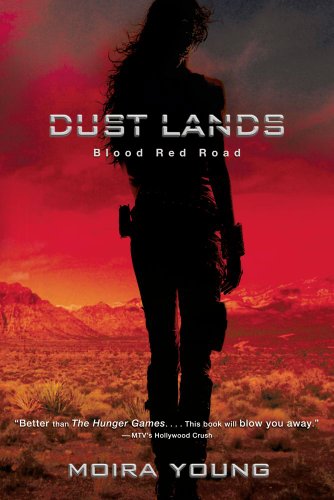 Thots:
This is one fabulous work of art. More fantasy than dystopian, Blood Red Road is a journey you will be caught up in from page one. So good.
The Time Traveling Fashionista
Thots:
I skimmed the story and poured over the illustrations. Gorgeous images, so-so story.