I began The Lust List as a way to promote those books I feel
deserve a good word, even if I don't yet have them in hand.
If you want to join in on the Lusting, please remember to link
to this blog, and send me your post! I want to see what you're
Lusting after in the blustering month of October!
Virtuosity by Jessica Martinez from Simon Pulse
Why: It's a book about a musician. In what universe would I not read this book? Seriously, people.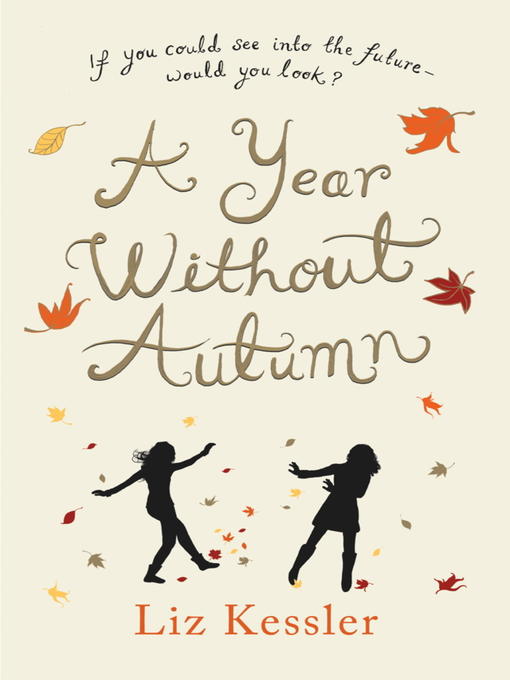 A Year Without Autumn by Liz Kessler from Candlewick Press
Why: I love MG books! I also adore MG covers and this is no exception! Are you seeing that font, for goodness sake?!
Without Tess by Marcella Pixley from Farrar, Straus & Giroux
Why: A sad story about sisters. I have a sad book about sisters fetish, I swear.
You Are My Only by Beth Kephart from EgmontUSA
Why: I love books that feature college-aged characters, or there about. I find that the stories diverge from the usual 'high school drama,' but don't quite depart from the YA genre as a whole.
On the Fringe by Courtney King Walker from Lands Atlantic Publishing
Why: This is not why I want to read the book, but do you see the cover?! It's pink and it bleeds into blue!!!! I am so thrilled by the shelving possibilities, I can hardly stand myself! Must. Read.
Chopsticks by Jessica Anthony & Rodrigo Corral from Razorbill
Why: This is straight from the back cover, "
Part love story, part mystery, part visual collage, this novel is told through images as much as it's told through words. Ultimately the reader must decipher what is real, what is imagined, and what has been madness all along."
AHHHH!!!! MUST READ NOW!
Triangles by Ellen Hopkins from Atria
Why: It took me forever to figure out what this cover was when I first saw it on GR. I feel stupid now. I need to see it in front of me to prove I am as big an idiot as I thought.
Forest Born by Shannon Hale from Bloomsbury USA
Why: I haven't read this final installment in the Books of Bayern series because I couldn't imagine shelving the contrived model cover next to my beautiful, and lovingly illustrated copies of the first three books. I would have broke down eventually, but I am so glad I will get to read this book and have this cover on the MBP. It's my favorite of the four!
A Love By Any Measure by Killian McRae from Tulipe Noir Press
Why: Because I am in need of an amazing love story, and I know this book will fulfill that need. I read it when it was Fan Fiction and the characters had other names.
The Survival Kit by Donna Freitas from Farrar, Straus & Giroux
Why: Dead moms are always a crowd pleaser.
Have fun lusting, lovies!
Gabrielle Carolina