While preparing The Mod Podge Bookshelf for the year's end, and therefor comprising the Top Ten list we all know and love, I realized I never completed the 2013 edition!
So here, for records and understandings and well-meant plans gone awry, is my 2013 Top Ten SEVEN!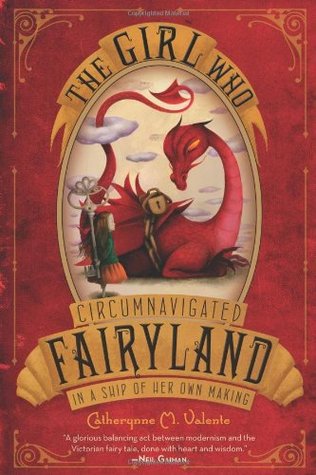 The Girl Who Circumnavigated Fairyland in a Ship of Her Own Making by Catherynne M. Valente
This is the one I keep recommending to anyone and everyone. The sort of children's book that is meant for one and all to utterly consume.
The School For Good and Evil by Soman Chanini
Why:
A male wrote a feminist fairytale that includes princes, princesses and witches; true love, philosophy on what it is and isn't to be good and evil, rotting dorms and pink frilly frocks; commentary on inner and outer beauty and a very climactic, very emotional conclusion, written for young readers, and pulled it off!
Can you ask for a better reason to love a book?
Between the Devil and the Deep Blue Sea by April Genevieve Tucholke
A Lust-List favorite, this one is so brilliantly different from anything else on the shelves of YA right now while still appealing to fans of the paranormal romance genre. Pick it up and devour!
The Year of Magical Thinking by Joan Didion
I read this like a devotional and it helped more than anything.
Just One Day by Gayle Forman
Because this should be the New Adult book standard every other NA is held to.
The Golem and the Jinni by Helene Wecker
This one is almost an adult counter-part to Between the Devil and the Deep Blue Sea up there! Different from anything else in the adult aisles, I think the crossover potential is being seriously overlooked.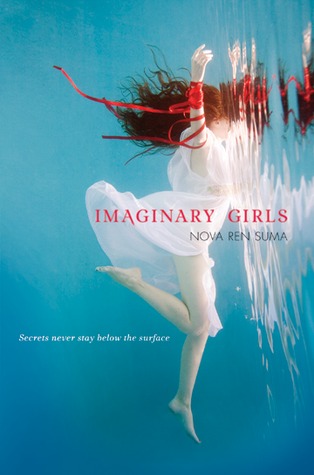 Imaginary Girls by Nova Ren Suma
This is an utterly fantastic story, a borderline between real and imagination that will absolutely immerse you beneath the mysterious surface of Olive.
You can find my Top Three favorite
reads of 2014 HERE!