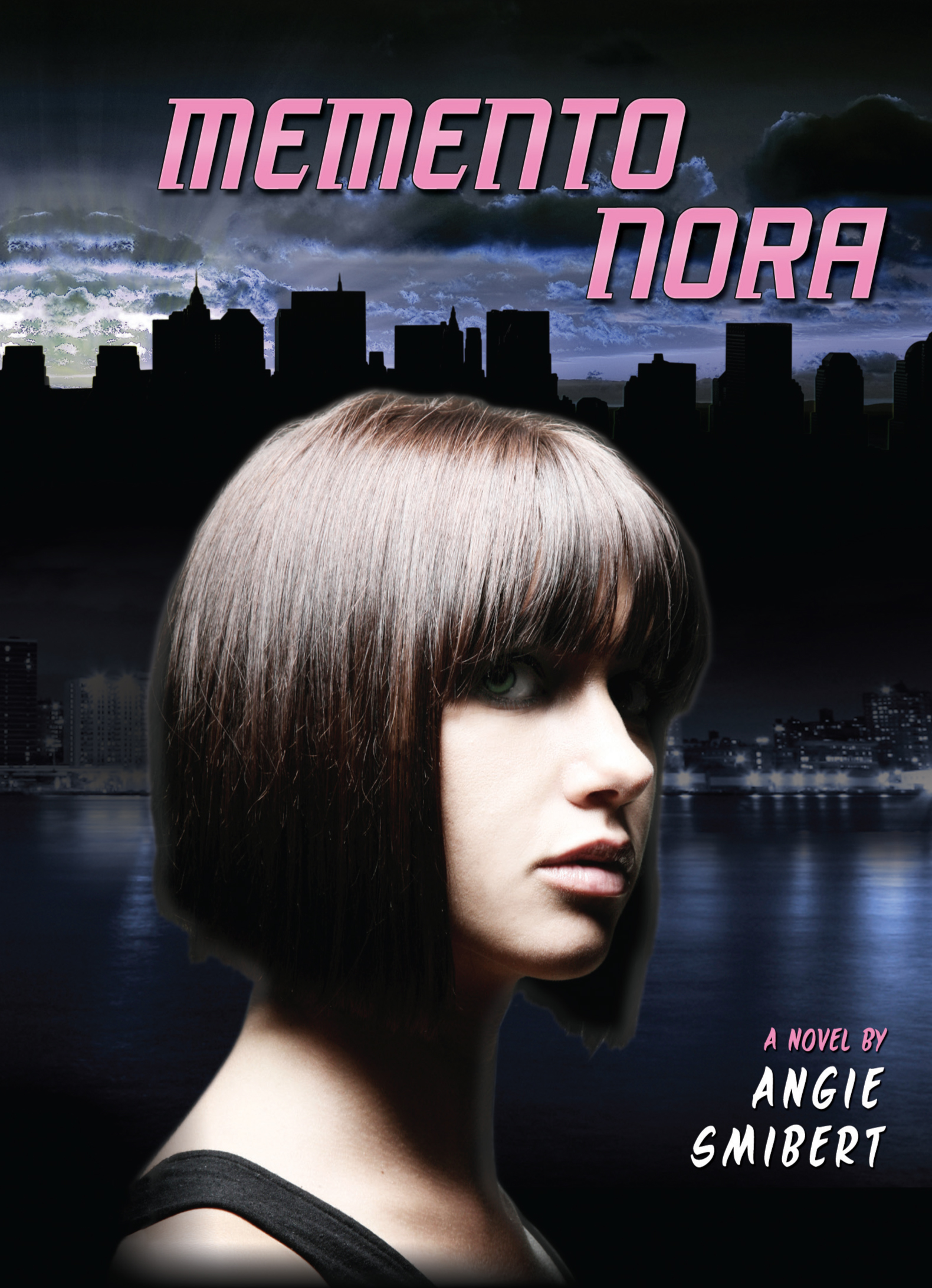 Memento Nora
Author: Angie Smibert
Publisher: Marshall Cavendish
Pages: 192
Read Time: 1 day
Rating (1-5): 4
Tag Words: dystopian, memory, shopping, debut author 2011, Class of 2K11, falling in love, artists, comic strips, live action sculptures
My Summary:
It's Nora's first trip to TFC, the Therapeutic Forgetting Clinic and she is perfectly ready to swallow the simple pill until a boy spits his own pill into the garbage on his way out.
Together she, the boy, Micah, and his friend Winter, begin a comic called Memento, so they can show the world what they were suppose to forget in the first place.
The longer Nora chooses to remember the more she sees, the more she sees the more she wishes she could forget...
My Review:
This is a great story, an interesting concept, but too short of a time line! Less than 200 pages was just not enough in my opinion to tackle the web of lies and truth each character was spinning. Thank goodness there will a sequel, the romance needs to be bigger, bolder and the comics need to be in color! (Alright, I'm just being silly...)
The thing that stood out to me most was how each character had their own voice that completely came across as authentic. I didn't even have to read the chapter header to know who was speaking. Not many authors can pull that off, but I think Smibert made a raging success of the multiple POV storyline.
This book is classified as a dystopian, but I don't think it follows the normal pattern, which in the book works, but I still want to note that the conflict is not nation-wide, rather it is confined to the plot, and the immediate characters, so the society didn't seem as menacing, or a character in it's own right (as dystopia is regularly known for). Instead certain characters just played the villain. Like I said, in Memento Nora this structure worked to Smibert's advantage with her less-than-200 page allowance.
The last thing I want to say is going to sound so nit-picky that I hate to bring it up, but I feel I must. Any good fan of dystopian has read the Uglies series by Scott Westerfeld. One of the defining elements Westerfeld included in his society was the language- bubbly, icy, pretty-making- and the like. Smibert attempted to do the same in Memento Nora, using the word glossy. I am a non-compare blog, because if you use similar elements and it works, I applaud, rather than criticize the author, however I feel that if you are going to attempt the new-language phenom Westerfeld has basically trademarked you have to give your all into pulling it off and commit your story to the entire concept and use it to build a plot structure and a 'glossy' setting. That is my opinion, and if you share it, awesome, if you don't, still awesome.
I would read this one if I were you, it's really cool and I loved the manga-inspired quasi-Japanese take over America has gone under in Memento. The thing that really would have pushed the point is if the novel were illustrated with the comics! That would have been so cool...
Notes on the Names:
Nothing dystopian about the names, which always disappoints me simply because I think it should be the authors first priority to give the audience characters who are marked by their times. However, Smibert did use some awesome monikers, even if they are not futuristic.
My favorites? Nora, Micah Jonas, Winter, Aurora Adams and Rebecca Starr!
Thoughts on the Cover: I wasn't too sure about the cover when I just saw it online, and seeing it in front of me I like it a lot, but I wish that the comic theme had been captured in some way. Don't you think that would have been cool?
Parental Book Review *spoilers*
Sexual Content:
Mild
Nora is invited to a party because she is no longer a virgin.
(This tidbit seems odd to me as this element is abandoned on the spot, nothing becomes of the party, her virginity, or lack-there-of.)
Micah and Nora share three *very* chaste kisses.
Language:
Moderate
S- 16
D- 9
H- 4
A- 3
Jesus- 1
Violence:
Mild- the reason for this rating is that though the following take place none are described, we only see, or hear about, the after-affects.
Nora's mother is beaten by Nora's father and that is why she is a "Frequent Forgetter"
Micah is beat up by a bunch of kids
Micah is hit by a car and breaks his arm.
A black car plants a bomb in a car where a young boy is living. Micah saves the boy, but the car explodes after they leave the scene.
Other Notables:
Jet, the head tattoo-technician at Winter's grandfather's shop, is a lesbian, her girlfriend is a news anchor and Winter wishes Jet liked her instead.