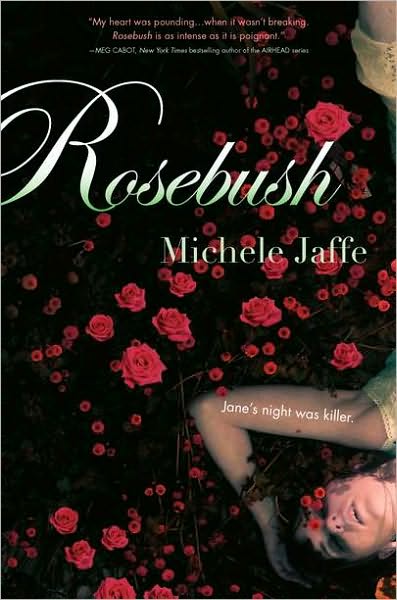 Waiting on Wednesday is a meme created by
Breaking The Spine
to spotlight some pre-release books bloggers are itching to get their hands on!
I've decided to do things a bit differently here on the Mod Podge Bookshelf. As a penniless and raged college student, I can't afford to just drop everything and buy a book at full price when it's first released, sometimes there's some waiting involved. So, not only will I spotlight pre-release books from my wishlist, but also books on my wishlist that have been released recently that are not in my possession.
Here we go!
The Rosebush by Michele Jaffe
I love it when murder or suicide is involved in the plot line, I guess I love waiting to read where the redemption lies.
XVI by Julia Karr
I keep hearing good things about this one, the plot sounds like a combo of The Uglies and Unwind, both of which I loved, so I am waiting, but not very patiently!
I Now Pronounce You Someone Else by Erin McCahan
After reading the summary I thought, eh, okay, but then I started reading the reviews and I just have to get my hands on this book!
Confessions of the Sullivan Sisters by Natalie Standiford
This book is another that just keeps growing on me, every time I see it, I want it more and more!