Thots:
This one was cheesy. Really cheesy and it didn't seem very 'Ash & Meghan.' Maybe Julie wanted to reward us for going through hell waiting for them to be together, but I wasn't thrilled with this snippet into their married life.
Cool Irish Names For Babies
by Pamela Satran & Linda Rosenkrantz
Thots:
A good, but small, very small, compilation of Irish names. Satran & Rosenkrantz still rule the baby-name-book world and I adore the way they organize names.
Thots:
This is a great book. Unique voices, ambiguous situations and a fabulous road trip with the world's worst all-girl band.
What You Wish For: A Book For Darfur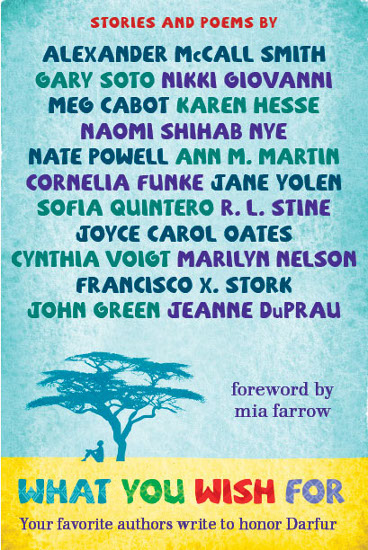 Thots:
Eh. I skimmed most of this. What stood out most was Jane Yolen's poem. That was lovely.
Thots:
I loved this book! A cool new world full of vivid imagery and intriguing plot elements that weave together to create one kick-butt story! I'm already positively dying for book two!