Today Joanna Philbin, author of the Daughters series is here to give us her perspectives on writing, reading and being a famous Daughter, herself!
GC: Obviously you are no stranger to the spotlight, and that must have shaped your writing quite a bit. Is there any one character's situation you identify with more than the others?
JP: I think that I can relate to all of the Daughters equally. It would have been hard for me to write any of the books without having that personal connection. I really wanted to write about girls who were relatable, first and foremost, and so I focused on conveying thoughts and feelings that were more about being a fourteen year-old girl in general, than about being the daughter of a famous person.
GC: Did you always know you wanted to be a writer growing up, or did you think you would follow closer in your father's footprints at any time?
JP: Deep down, I always knew that I wanted to be a writer, but it took me some time to develop the confidence – and the discipline – to pursue it. Another early love was drama. I took acting lessons for years and was always in school plays. But I'd find myself studying scripts and thinking, "Wait, this line shouldn't read this way– it should read this way instead!" I think that's how I knew that I really wanted to be a writer.
GC: What were your favorite books as a child?
JP: So many! The Phantom Tollbooth, Island of the Blue Dolphins, The Pigman, The Hobbit, A Wrinkle in Time, The Mixed-up Files of Mrs. Basil E. Frankweiler, Charlotte's Web, all the Little House books, Where the Sidewalk Ends, anything by Judy Blume and anything by Roald Dahl.
GC: What are your ideal writing conditions? Have you learned to adapt over time, or do you stick to your guns?
JP: I think at this point my only requirements are a comfy chair, enough light, and my noise-reducing headphones. If I have all of those things, I can write anywhere. But I really like to write at libraries. Being around other people bent over their laptops, working in silence, is my idea of utter happiness. Kind of weird, huh?
GC: What can your readers expect from you next? Will there be a fifth Daughters book?
JP: Once I finished THE DAUGHTERS JOIN THE PARTY, my publisher and I both thought that the time had come to say goodbye to the girls, at least for now. Now I'm working on a book called THE RULES OF SUMMER. It's about two girls who are exact opposites when it comes to relationships: Isabel never had a boyfriend who wasn't wrapped around her finger; Rory's never had a boyfriend, period. Each girl meets a guy who completely turns her world upside-down during one summer in East Hampton. It will come out just in time for summer in 2013.
Isn't it funny how an acting background can lead to a future of writing? I'm no stranger to that road, myself, though my father isn't a celebrity, even if I am his biggest fan! Thank you, Joanna, for joining me for your book launch!
For every successfully matched famous father and dearest daughter pair you can find you gain one entry to win Philbin's latest, The Daughters Join the Party!
There will be three winners, you must be a follower of this blog to win and you must comply with my Contest Policy.
1) Joanna Philbin & ______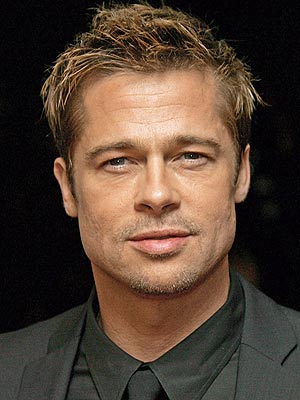 2) Shiloh Jolie-Pitt & ______
3) Lionel Richie & _______
4) Kelly Osbourne & _______